Soho wine display cabinets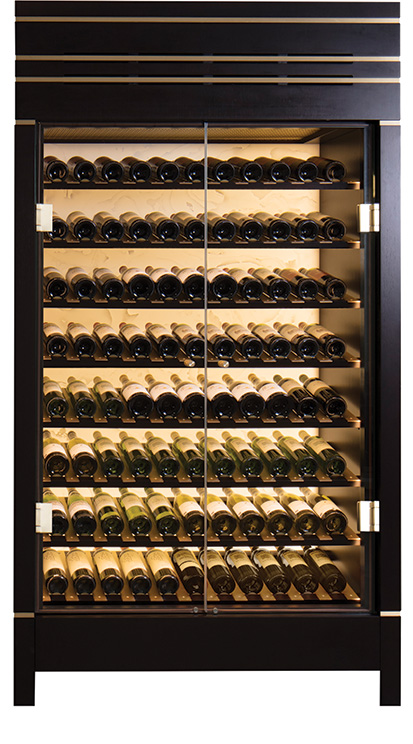 The Soho is our new, free standing fully climate controlled wine display cabinet that is quite simply, the most convenient and most flexible means of achieving professional home cellaring on the market.
No building work, no complicated mechanical installation, no mess, no fuss. Just plug the Soho wine display cabinet in to a wall socket, switch on and fill with wine. Achieving the ideal conditions for wine maturation in your home, really is as simple as that.
The Soho comes in three different width options, and can store anything from a discreet collection of 56 special bottles to a more significant 136 bottles, displayed on shelves or on pegs according to your preference. And with a selection of body finishes, metal trim and back panel options to choose from, the cabinet is flexible enough to elegantly reside within any interior design schemes, from the uber contemporary to the more traditional.

---
Contact us to find out more

Telephone: 0203 815 3329